Now that you've found the food and prepared the meal, you're ready to serve the feast! Don't keep the fruit of your study to yourself. Share your spiritually nutritious meals with others who are starving for God's truth.
To get started, look carefully at this chart that illustrates how the components of Searching the Scriptures fit together.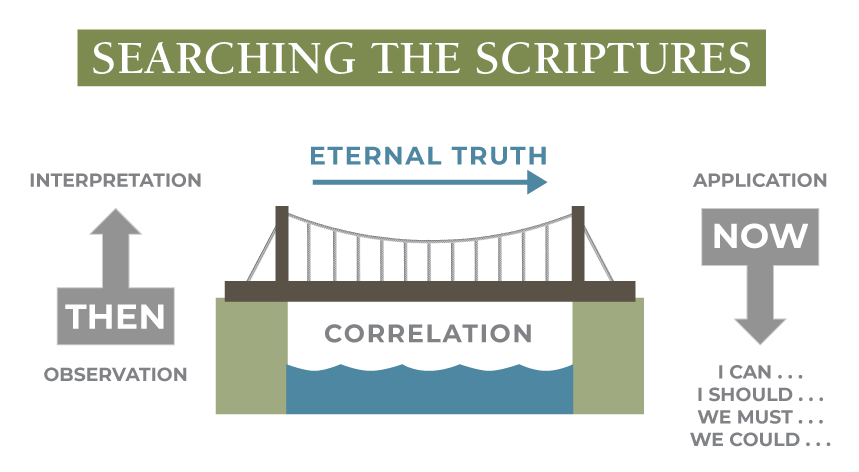 Notice that eternal truth forms the bridge between "then" and "now"—the original audience and today's audience. Communicating this eternal truth is central to helping others understand and apply the Scripture.
Find helpful insight on sharing the fruit of your study with others
January 8, 2020
In the following edited excerpt from his book, Touching Others with Your Words, Chuck Swindoll offers valuable tips on crafting the catchiest title and the most interest-grabbing introduction. Title The title for a sermon or speech, just like for a book, can be crucial to its success. If people have a chance to see the […]
Read More